| Tags: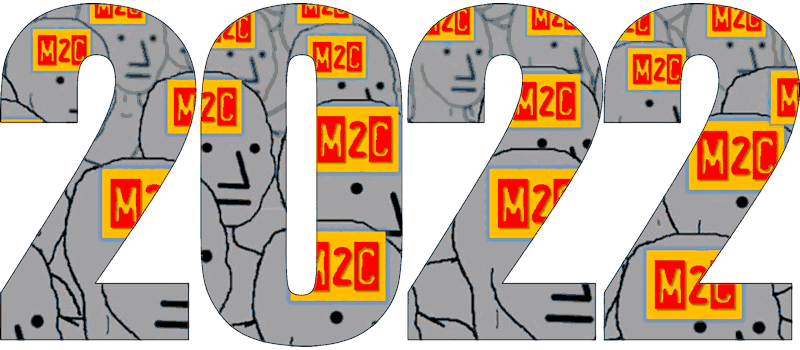 The end of 2022 brings to a close the fourth year I've been publishing this blog. What started as something of a lark has developed into a full-blown escapade.
This year I published 48 posts examining the iconoclastic beliefs and assertions of Jonathan Neville and his associates in the so-called "Heartland" Book of Mormon movement. That's down from
72 in 2021
and
74 in 2020
. The reduced number of posts this year has been due mostly to (a) my increasingly busy schedule and (b) Jonathan Neville's regular routine of regurgitating the same content over and over again, only using just ever-so-slightly different words. There's only so many times that I can write about (to use just one example) his repeated fatuous assertion that people who don't agree with him are "
rejecting the teachings of the prophets
."
Among the significant developments this year in Neville-Neville Land, I would include the following:
Finally, here are the top ten
Neville-Neville Land
posts for 2022 by number of reads:
Last year at this time,
I wrote
, "
I see little evidence that Jonathan Neville will retreat from his extremist views in the coming year and bring himself more in line with the teachings of the prophets regarding the Book of Mormon and how the Prophet Joseph Smith translated it.
" I'm saddened to report that I was right. However, 2023 brings a new year and new opportunities, so here's hoping that more people will see through the transparent falsehoods of the Heartland movement in the coming year.
Happy new year!
—Peter Pan