| Tags: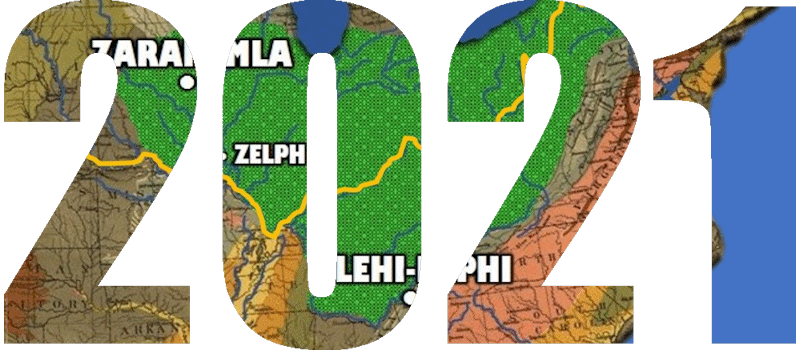 2021 was the third year of operation for this humble blog. This year we published 72 posts—not including this one, which I was uanble to publish before the end of the year—examining the heterodox beliefs and assertions of Jonathan Neville and his comrades in the Heartland Book of Mormon movement.
Among the most significant developments this year, I would include the following:
Jonathan Neville continued to sink lower in his personal behavior, first by comparing those who disagree with him to serial killer Mark Hofmann, then by implying that Daniel Peterson is like Satan (and using the language of the temple endowment to do so, no less). When Peterson noted Neville's attack, instead of apologizing, Neville blamed Peterson for supposedly getting offended. If Neville wants to be taken seriously by the broader Latter-day Saint scholarly community, he should start by behaving like a decent human being.
Neville persisted in distorting the truth, proceeding from faulty assumptions, and misrepresenting the views of people he disagrees with. He repeated his false claims that people are leaving the Church because of "M2C" and that "20 years ago, LDS scholars re-interpreted the historical evidence to reject what Oliver and Joseph said in favor of SITH." He falsely asserted that Oliver Cowdery "never claimed revelation when he described the visit of John the Baptist, the translation of the Book of Mormon, or other events," and he pressed on with his manufactured history of "M2C." He also invented a new fraud that he calls "multiple working hypotheses." He also continued to malign and misrepresent Church publications and Church employees, including the 2021 Come, Follow Me manual.
Another major development this year was seeing Rian Nelson—author of Moroni's America – Maps Edition, which was edited by Neville and based on Neville's own book—go off the deep end with conspiracy theories about COVID‑19 vaccines, the 2020 election, and the "Deep State." Even people who believe in the Heartland theory were pushing back against Nelson's nuttiness. To his credit, Jonathan Neville publicly rejected Nelson's positions on vaccines.
In keeping with tradition, here are the top ten
Neville-Neville Land
posts for 2021 by number of views:
Sadly, I see little evidence that Jonathan Neville will retreat from his extremist views in the coming year and bring himself more in line with the teachings of the prophets regarding the Book of Mormon and how the Prophet Joseph Smith translated it. I hope I'm wrong about this, though.
—Peter Pan