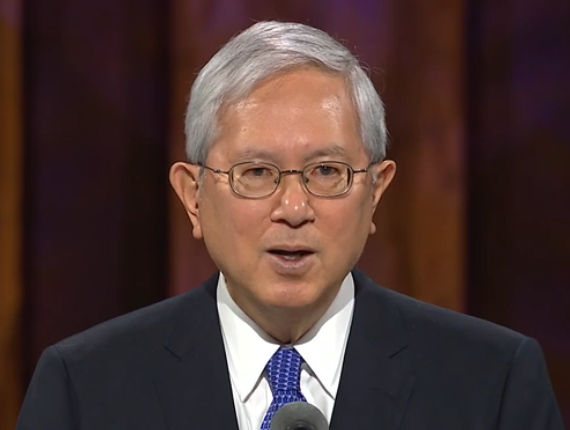 At the
Saturday morning session of April 2021 General Conference
, Elder Gerrit W. Gong of the Quorum of the Twelve Apostles declared:
By 2025, we anticipate as many Church members may live in Latin America as in the United States and Canda. The gathering of father Lehi's faithful descendants is fulfilling prophecy.
Elder Gong specifically identified "father Lehi's faithful descendants" as being in Latin America.
I imagine this will not sit well with Heartlanders.
Jonathan Neville has downplayed
the connections between peoples of Latin America and the Lamanites:
Lamanites have interacted with other indigenous people throughout Latin America and the Pacific. While DNA shows that the Native Americans in the northeastern U.S. have non-Asian origins (unlike most native peoples in Latin America and the Pacific), there's no reason to think Lamanite ancestry is more widely dispersed, albeit in relatively low concentrations outside the northeastern U.S.
(Neville's DNA evidence comes from Rodney Meldrum and is
seriously flawed
.)
In
a disturbingly racist blog post
at the FIRM Foundation's blog, Rian Nelson quoted Meldrum:
If our research on the geography of the Book of Mormon is correct[,] then the vast majority of the remnant Lamanites are the North American Indians, not the Maya, Inca, or other populations of Central or South America who genetically are Asian, not Semitic or Hebrew[.]
Once again, we see Heartlanders rejecting the teachings of the prophets concerning the descendants of Lehi in the Americas.
—Peter Pan