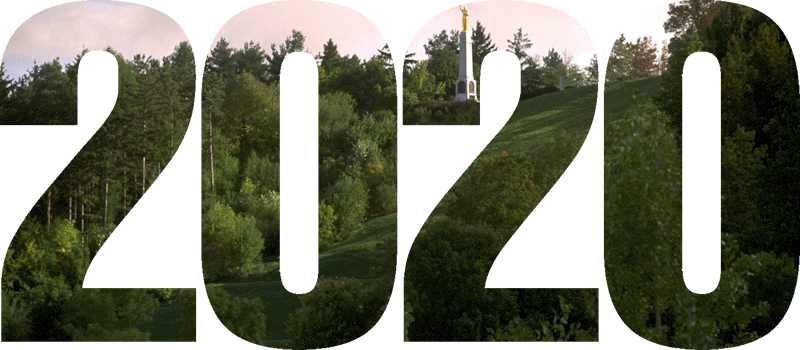 2020 was the second year of operation for this humble blog. This year we published 74 posts (75, including this one) examining the heterodox beliefs and assertions of Jonathan Neville and his comrades in the Heartland Book of Mormon movement.
Among the most significant developments this year, I would include the following:
The Neville-Neville Land blog demonstrated that Jonathan Neville's claims about how Joseph Smith translated the Book of Mormon are in opposition to the public teachings of President Russell M. Nelson, President M. Russell Ballard, President Dieter F. Uchtdorf, Elder D. Todd Christofferson, President Wilford Woodruff, President George Q. Cannon, and Elder B.H. Roberts. Neville's continued insistence that Joseph Smith never translated by placing a seer stone into a hat—which Neville ominously began calling "SITH" this year—ignores the context of Joseph Smith and Oliver Cowdery's statements in the 1830s and rejects the teachings of living prophets and apostles as well as the testimonies of Church leaders who knew Joseph Smith personally.
Neville continued to openly criticize apostles and other general authorities this year, including Elder Gerrit W. Gong of the Quorum of the Twelve (see here and here for context), Elder LeGrand R. Curtis Jr. of the Seventy, and pretty much all Church leaders who have spoken in General Conference since 2007.
Neville also continued to attack the Church's official magazines for not teaching Heartlander beliefs. He literally accused the editors of the Ensign of using Orwellian methods to cover up the truth and recommended that investigators and interested nonmembers stay away from official Church publications because they supposedly teach falsehoods. He also continued to attack Saints, the new official Church history with a foreword by the First Presidency, for not teaching that the hill Cumorah in New York is the same hill Cumorah in the Book of Mormon. He told his readers to not give credence to Saints because the Brethren supposedly don't know what it contains.
Neville also inexplicably defended critics of The Church of Jesus Christ of Latter-day Saints like Wayne Cowdrey and John Dehlin. I'm seriously inclined to ask him whose side he's on in the war for the souls of God's children.
In keeping with the tradition
set last year
, here are the top ten
Neville-Neville Land
posts for 2020 by number of views:
Hopefully, 2021 will see Jonathan Neville back away from his extremist views and bring himself more in line with the teachings of the prophets regarding the Book of Mormon and how the Prophet Joseph Smith translated it.
—Peter Pan