My last post
was an open letter to Stephen Reed, a zealous Heartlander and conspiracy theorist (two things which
often go hand-in-hand
).
Mr. Reed regularly comment-bombs this blog with hateful, petty, immature remarks. I don't usually approve his comments to be published; this only causes him to mock me for supposedly being afraid of the truth, yadda, yadda.
Here's an example of one of his latest comments. I'm posting this only because I want my readers to know the kind of remarks that prompted my open letter to him.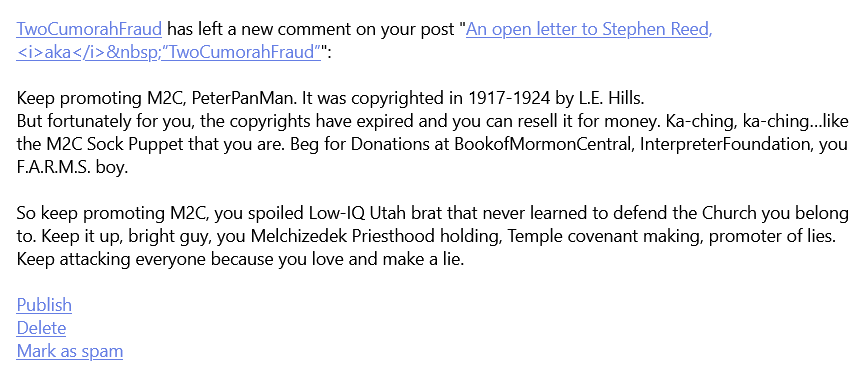 I don't know Mr. Reed personally, but his comments clearly demonstrate that he's obsessed and possibly somewhat unhinged.
Rod Meldrum's FIRM Foundation has
published Mr. Reed's writings
. Take that as you will.
—Peter Pan