| Tags: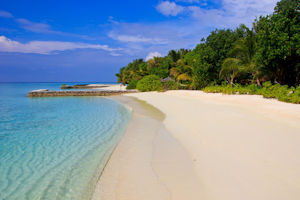 It's been a couple of weeks since
my last post
. Unlike Jonathan Neville, however, I'm not going to disengenuously claim that "
many people ask why
" because, honestly,
no one
has asked me why.
Even though no one has asked, I'll tell you the reason anyway: I've been taking a bit of a break and enjoying life without giving much thought to the Heartland hoax. I'll be back when I feel good and rested.
In the meantime, here are three items of note:
Jonathan Neville has continued to push his conspiracy theory about the supposed coverup of the "true" identity of the angel who appeared to Mary Whitmer. Neville still refuses to grapple with the giant problem of Elder Garrit W. Gong's October 2020 General Conference talk in which he affirmed that the angel was, indeed, Moroni and not Nephi. (Perhaps Elder Gong is part of the conspiracy?)

Contrary to what you may have heard, I'm not Daniel Peterson, so I haven't had the opportunity to see the new film Witnesses yet. I've been told by several friends who have seen it that it's very good, so I hope to catch it this coming weekend.

My network of informants has recently shared a juicy rumor with me that two individuals who are prominent in the Heartland community already believe in polygamy and are now "shopping around" for the right fundamentalist Mormon offshoot group to join. If true, this is quite significant and demonstrates my contention that the Heartland hoax is a "gateway drug" into apostate fundamentalist cults. I'll share more information if and when this rumor is confirmed.
—Peter Pan