In yet another example of Heartlanders distancing themselves from the Church and Church leaders, yesterday Rodney Meldrum (with "input from Rian Nelson") published
a blog post
that identified the Church History Department as an "antagonist" to his Heartland group and linked it to critical ex-Mormons like John Dehlin and Simon Southerton.
After giving praise to a long list of misguided amateurs and frauds in the Heartland movement, Meldrum concluded:
So there's a lot to this story, and if the story needs a couple of good antagonists we could talk about the attacks from FARMS, FAIR, Maxwell Institute, Lost Civilizations Documentary, Simon Southerton, John Dehlin, the Church History Dept, and others… it's all part of the story!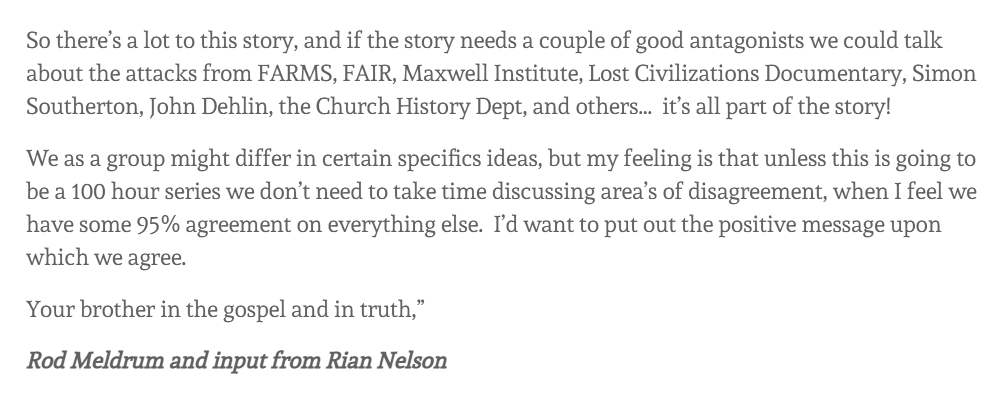 The
Church History Department
is headed by
Elder LeGrand R. Curtis Jr.
, a member of the First Quorum of the Seventy who serves as Church Historian and Recorder and Executive Director of the department.
It is striking—and telling—that Rod Meldrum, the de facto leader of the Heartland movement, has openly described the general authority-led Church History Department as an "antagonist." Heartlanders have just taken another step toward
their eventual, inevitable break-off
from The Church of Jesus Christ of Latter-day Saints.
—Peter Pan