| Tags:

Jonathan Neville has

repeatedly quoted

President

Russell M. Nelson's teaching

, "

Good inspiration is based upon good information.

"

President Nelson's counsel is true. Would that Jonanthan Neville would put it into practice. Instead, he withholds key pieces of information, leaving his readers uninformed in order to mislead them.

One example of this is Neville's July 4, 2022, blog post, "

The seer stone in Harmony

." In this post, Neville disputes the historical narrative on display at the

Priesthood Restoration Site

in northern Pennsylvania. Neville complains:
The display nudges visitors toward accepting SITH, even to the point of misrepresenting what both Joseph Smith and Lucy Mack Smith actually wrote.

Because it's an overview display, we can't expect it to relate the entire history in any detail. But visitors should be able to rely on the display being at least accurate, instead of teaching the opposite of what the sources tell us.
Following this, Neville critically reviews the historical record on display at the visitor center, concluding by mentioning "the SITH exhibit of the table with the hat and the covered plates."
Because "good inspiration is based on upon good information," one could expect that Neville would mention that
President Russell M. Nelson agrees with the narrative at the Priesthood Restoration Site and has taught it himself in a Church video recorded at that very site
.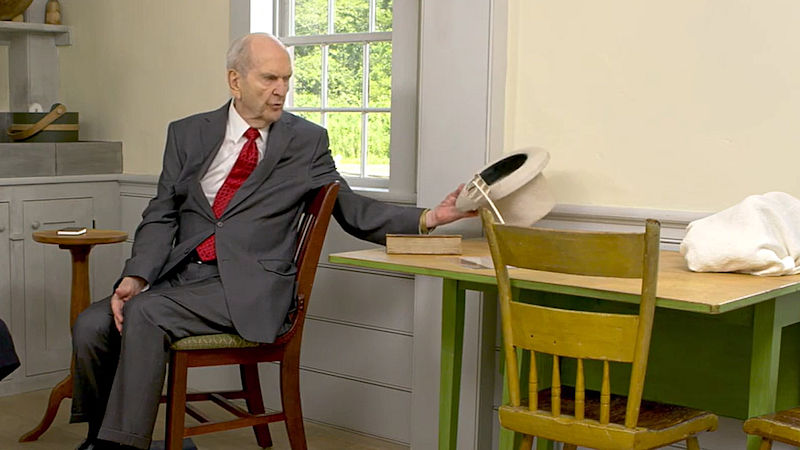 But Neville didn't mention this key piece of information, potentially leaving his readers to be misled into thinking that it was renegade Church employees who were responsible for the narrative at Harmony.
Jonathan Neville has opined before
on what he believes is wrong information being taught at Church visitor centers. So far, Church leaders have wisely ignored his criticisms.
—Peter Pan