I've been very busy the last couple of months, partly because I'm engaged in re-reading the Book of Mormon over the summer. (I should have some things to say about that in a future post.)
Right now, however, it looks like Rod Meldrum still hasn't reigned in
Rian Nelson
's antisemitic crackpottery over at the
FIRM Foundation website
.
Earlier this year, the FIRM Foundation's site was down for a couple of days after being suspended by its hosting service. When their site came back up, an antisemitic blog post they had recently published had been removed, but several other antisemitic posts were still up and available,
as I documented
at the time.
Today, the
FIRM Foundation's Facebook page reposted
one of Rian's articles from September 2022. It's another one I haven't seen before in which he references the vile
antisemitic "Khazarian" conspiracy theory
: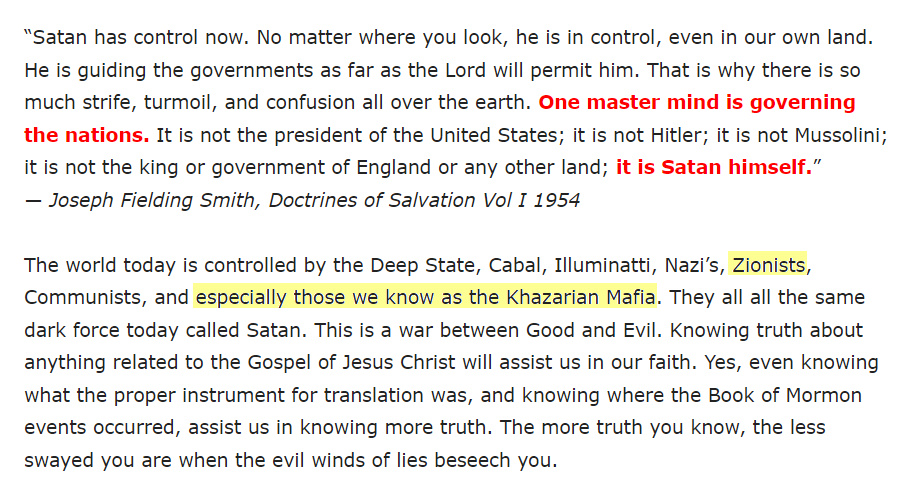 This kind of swill has no connection to the Book of Mormon, which
condemns
antisemitism
in the strongest possible terms,
as have leaders
of The Church of Jesus Christ of Latter-day Saints.
—Mike Parker ["
Peter Pan
"]
Update, Tuesday afternoon, June 13th: I commented on the FIRM Foundation Facebook post about the antisemitism in Rian's article. Rian claimed that I was "putting words in his mouth," so I shared the link to the AJC article (screenshot 1; screenshot 2). He then deleted my Facebook comments, blocked me from the FIRM Foundation Facebook page, and edited the article. It now reads: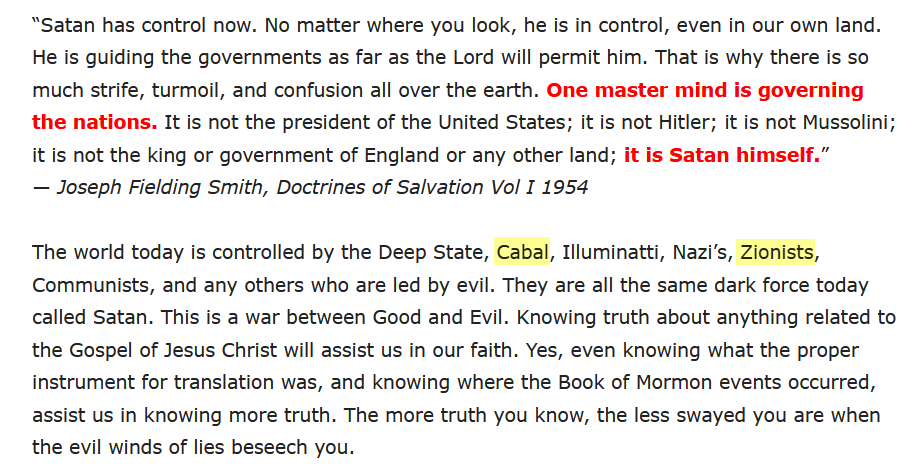 I guess that's an improvement. The post still includes the terms
Zionists
and
cabal
, which can and are used in antisemitic ways.
I honestly don't know if Rian understands that the things he believes and espouses are vulgar anti-Jewish slurs. And blocking me because I pointed this out? Nice touch
.