At the end of 2020 I became acquainted with Spencer Kraus and his
excellent blog
. (I've mentioned both of them before—see
here
,
here
, and
here
.) I'm grateful that he has joined the ranks of Latter-day Saints who are pushing back against Jonathan Neville's devisive and unorthodox beliefs.
This week,
Kraus published a review
of three of Neville's assertions, namely:
That Joseph Smith was always separated from his scribes by a curtain, with Oliver Cowdery being the exception to this practice.
That Joseph only used a seer stone as a "demonstration" of the translation process.
That Oliver Cowdery wrote his series of letters in 1834 to show that Joseph Smith did not use a seer stone to translate the Book of Mormon.
In response to Neville's claims, Kraus ably shows that:
The eyewitness evidence indicates that Joseph and his scribes were separated from other people in the same room by a curtain, and that Joseph was only veiled from his scribes when he used the Urim and Thummim, not when he used his seer stone.
Neville's "demonostration hypothesis" fails because the source Neville relies on—David Whitmer—explictly said that, at that the event, Joseph was using the Urim and Thummim, not a seer stone.
Rather than rejecting Joseph's use of a seer stone, Oliver Cowdery's 1834 letters are best interpreted as "reclaiming the narrative" from the anti-Mormon book, Mormonism Unvailed, by using the term "Urim and Thummim" as a term for all translation instruments.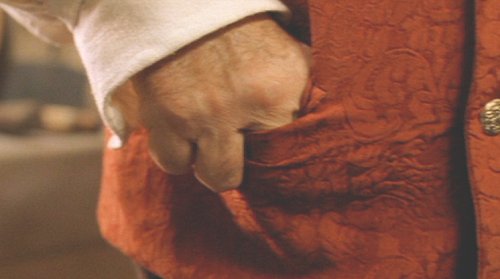 Throughout his blog post, Kraus identifies how Neville "misquotes and misuses historical sources to attempt to paint a history that exists only in his imagination." Just one example of this is how Neville has claimed that Oliver Cowdery "had [Joseph's] little seer stone, the brown seer stone we see pictures of, in his pocket when he rejoined the Church." Kraus hasn't found a single source for this claim; he therefore concludes that "this detail comes directly from Neville's imagination."
I warmly recommend
Kraus's recent review
to all readers of this blog.
—Peter Pan