(
Part eleven of a series.
)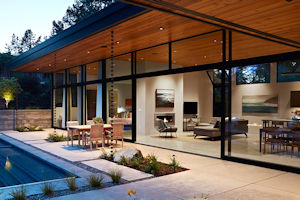 Recently, the
Interpreter Foundation
launched
WitnessesOfTheBookOfMormon.org
, a website dedicated to sharing and defending the testimonies of the Three and Eight Witnesses.
Jonathan Neville—who simply cannot stand anything the Interpreter Foundation does—complained about their new website on
one of his blogs
:
This new web page is another storefront in the Potemkin village of the Interpreter, FairMormon, Book of Mormon Central, Evidence Central, Meridian Magazine, BYU Studies, BMAF, etc. It's all the same people behind the scenes. Somehow, they seem to actually believe that if they put up enough different-looking store fronts, they can convince Church members to accept M2C and SITH.
Keep in mind that this was written by
a man who has twenty-eight blogs and websites
(only recently pared down from as many as seventy-three) and who cross-posts his own writings on these various blogs on his main website,
MoronisAmerica.com
.
For
Jonathan Neville
, of all people, to complain about "
Potemkin villages
" and "different-looking store fronts" is truly the Everest summit of audacity and chutzpah!
—Peter Pan
(P.S:
WitnessesOfTheBookOfMormon.org
is a terrific website that I warmly recommend.)