I welcome all comments, especially ones that disagree with something I've written.
My only rule is that comments must be thoughtful. I don't publish "drive-by" comments.
So, while I won't be publishing the following comment, I do wish to demonstrate to "TwoCumorahFraud" that I don't censor, obviously or otherwise: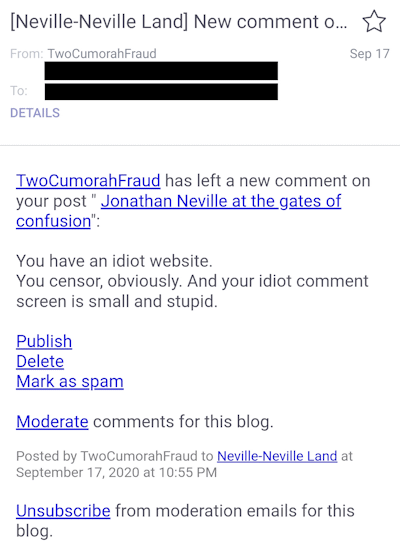 Jonathan Neville
insists
that "those who accept the New York Cumorah are happy to discuss their reasoning and are confident, not defensive."
TwoCumorahFraud's comment doesn't seem to be a good representative of his assertion.
—Peter Pan